Natalie Mavrota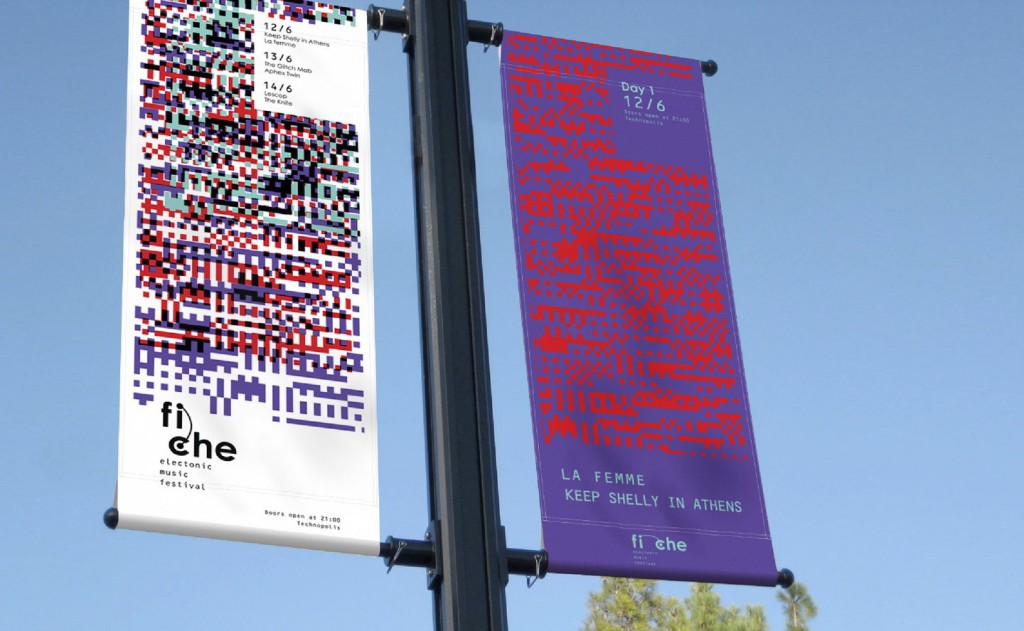 FICHE is a case study electronic music festival that takes place in Athens and introduces new names of the electronic scene and celebrates the old ones. With this project I wanted to create a dynamic identity and explore ways to communicate the electronic music genre.
My inspiration for the name and the logotype of the festival came from the synthesizer. I named it FICHE after the French word for plug. This word is common to use in Greek to address to plugs, but the connection between electronics and the music is not there yet.
The logo has various versions to make its application easier for all the needs of the identity and to have a direct reference to its origins, the plugs on the synthesizer. On the same note, the fonts used in the identity are OCR-B 10 BT and Century Gothic bold, to give the feeling of the equipment for electronic music.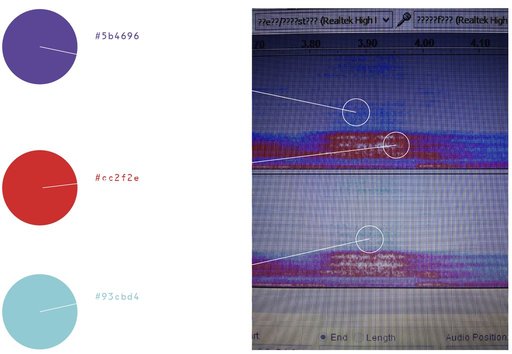 The other very important elements that give character to this identity are the colors and the pattern. The colors are inspired by the spectogram of the sound of the word FICHE. The pattern is created with databending. I recorded the word FICHE and exported the sound as a raw file. After much experimentation with this file in Photoshop, I concluded to the final pattern.­
Links
---
Natalie Mavrota (Athens, 1994) is a graphic design student at TEI of Athens and studied at Faculdade de Belas Artes da Universidade do Porto with the Erasmus scholarship.